Travel India, Travel Goa; Travel Goa, visit Panjim!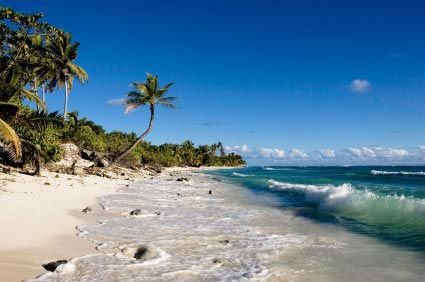 Breaking away from the popular notion about Goa – the busy beaches, hustling restaurants and hectic nightlife –is the city's capital Panjim (known as Panaji by many) known for its history and a dash of refreshing relaxation. It is centrally located and easily accessible to both North Goa as well as South Goa.
Panjim has been the capital of Goa since 1843. It is quaint, charming, has old fashioned character, Heritage and probably has the longest river promenade in India. By Indian standards it is a small town different from other cities in India.
Characterized by a mix of the old and modern, it still retains its Latin influence from the colonial era. This intriguing charm of Panjim makes it an attractive leisure destination in India.
Panjim's Latin Quarter and Heritage district Fontainhas has a distinct old-world charm where our Heritage Hotels the Welcomheritage Panjim Inn, Wecomheritage Panjim Pousada and a more upmarket Panjim Peoples are located.
There is plenty of shopping for tourists. Panjim is well known for handicrafts such as terracotta, shell work, crochet, bamboo work etc. 18th June Road is filled with modern shops and pretty boutiques as is Fontainhas.
The Panjim experience is incomplete without the authentic local cuisine and local liquor Feni. Fish curry and rice, coconut based dishes and Goan-style seafood are a must have. Cashewnuts and feni are a must buy.
The best way to explore Panjim is to walk around the town at leisure amongst the Fontainhas, Sao Tome and Altinho areas. Stroll down the Mandovi river front, shop at the busy streets of 18th June road, or enjoy the Sussegado ambience of the bars and cafes.
Things to do in Panjim
The baroque Church of Immaculate Conception, Municipal Garden, Adil Shah Palace, Chapel of St. Sebastain, Goa State Museum, Miramar Beach, Mahalaxmi Temple, Old Medical complex-Inox, Kala Academy, Campal Gardens and Maruti Temple are some of the landmark destinations that are worth a visit.
Church of Immaculate Conception

The baroque Church of Immaculate Conception stands tall in the heart of the city overlooking the main Church Square. Originally consecrated in 1541, it was built in Portuguese Baroque style for the benefit of sailors from Lisbon. True to its name, this impressively large Church flaunts itself majestically sitting atop zig-zag white-washed stairways.

Goa State Museum

The Museum has an eclectic collection of mostly pre-colonial artifacts which include beautiful Hindu and Jain stone sculptures, ancient coins and artifacts, quirky ancient Portuguese furniture, paintings, manuscripts etc.

Church of Immaculate Conception

Secretariat Building

The Secretariat building dates back to the 16th century as the oldest surviving building in the city. Originally it was Muslim ruler Yusuf Adil Shah's palace. It was later converted into the Viceregal Palace for the Portuguese governors and then the Viceroy's residence in 1759. Tilll recently it housed the Goa Legislative Assembly and plans are afoot to make it a Museum/Art Gallery. There is a quirky statue of Abbe Faria to the west of the building, as if he is about to strangle a woman. Abbe Faria was a Goan priest renowned for his hypnotic powers and is infact known as the father of hypnotism.

Secretariat Building

Chapel of St. Sebastian

Located at the centre of the Fontainhas is the Chapel of St. Sebastain built in the 1818. The whitewhashed church has a striking crucifix which originally stood in the Palace of Inquisition in Old Goa.

Fontainhas and Sao Tome

The old Latin Quarter and heritage district of the Fontainhas houses many heritage buildings including the Chapel of St. Sebastian and with its winding alleys and narrow byelanes is an interesting area to walk in.

World Heritage Churches of Old Goa

The once majestic city of Old Goa, also famous for its churches, museums and cathedrals, is just a 30 min drive from Panjim (12 km from Panjim Inn) serviced by buses that frequent every 15 mins. The remains of Old Goa are a UNESCO world heritage site.

Old Goa was once the Rome of the East and one of the 5 Great cities in the world. In the main square it has the chapel of St Catherine, Basilica of Bom Jesus and Se Cathedral. Other sites worth a visit are Church of St Cajetan, Viceroys Arch, Capella De Monte, Museumn of Christian Art and St Augustine tower.

Miramar Beach

Miramar Beach is one of the favourite beaches amongst locals as well as the tourists in Goa – a beautiful silvery beach carpeted with soft sands and palm trees! Situated on the confluence of the Mandovi River and Arabian Sea, it is the main beach of Panjim situated only 3 kms away from the Panjim Inn. It was originally named "Gasper Dias" by the Portuguese which means "Viewing the Sea". You can relax by the beach and enjoy the charming view of the Portuguese Aguada Fort, across the river

Dona Paula Beach

7 kms from Panjim is the Dona Paula beach - also known as the Lovers paradise. Legend has it that the daughter of viceroy Dona Paula de Mendez sacrificed her life from the cliff for a fisherman she loved and couldn't marry. It is believed that she is seen emerging from the moonlight waters wearing a pearl necklace. The beach offers a lovely scenic view of the confluence of two local rivers Zuari and Mandovi. The Dona Paula Sports Club offers water-scooter facilities as well as cycle, and motorboat rides. Other water sports like sports fishing, para-sailing, water-skiing, snorkeling, are also available in the area.

Dona Paula Beach

Places to eat in Panjim

Authentic Goan cuisine and the local feni complete the Panjim experience. There are plenty of restaurants in the city offering Goan, Indian and International cuisine.The Verandah restaurant at Welcomheritage Panjim Inn Serves Goan food.

Nightlife in Panjim

Sunset Boat Cruise - along the Mandovi rivers Casino Royale – the most exclusive and popular off-shore live gaming casino in Goa and popularly called the next Macau for Poker – is located on a boat anchored on the banks of the Mandovi river. There is an entry fee that includes unlimited dinner, alcohol and snacks and is a great experience for those who enjoy a flutter. www.casinoroyalegoa.com

Organise your holiday better by viewing our Suggested Itinerary in Goa

Nightlife in Panjim
How to Get to Panjim
By Air
Goa's International Airport Dabolim is the closest airport which is 32 kms south of Panjim. Domestic flights fly into Goa several times a day from major cities like Mumbai, Delhi, Hyderabad, Chennai, Bangalore, Madras, Cochin, Calicut etc. Internationally you can fly in from Dubai, Kuwait, Doha as well as UK and Europe (Switzerland, Holland, Russia etc).
Domestic flights from major cities such as Mumbai, Delhi, Chennai, Bangalore, Thiruvananthpuram and Kochi as well as several direct chartered flights from UK and Europe fly directly into Dabolim.
For great prices on air fares visit www.makemytrip.com, www.viagogo.com, www.kayak.com, www.cleartrip.com (international)
By Rail
Quite an exciting experience in its own right, the Konkan Railway connects Goa with Mumbai and Mangalore. The nearest railway station to Panaji is Karmali, 12 kms. Other stations are Margao and Tivim. From the station it is possible to hire taxi to take you to Panaji. Fot train tickets visit www.konkanrailway.com or www.indianrailway.gov.in
By Road
Many adventurous travellers prefer to make road trips to Goa. Goa is a 17 hour drive from Mumbai and is also well connected to other cities like Pune, Bangalore, Mangalore, Hubli and Mysore. Once in Panjim, one can hire cars with drivers for local sightseeing or travel by autorickshaws for closeby travel.
By Bus
The Kadamba Bus Terminal in Patto, 1 km east of the main square, is very well connected with buses coming in long-distance from Maharashtra and Karnataka as well as neighbouring towns. It also connects locally to popular touristic destinations such as Calangute Beach, Mapusa Beach, Margao and Old Goa.